Get off the beaten track
May 28. 2018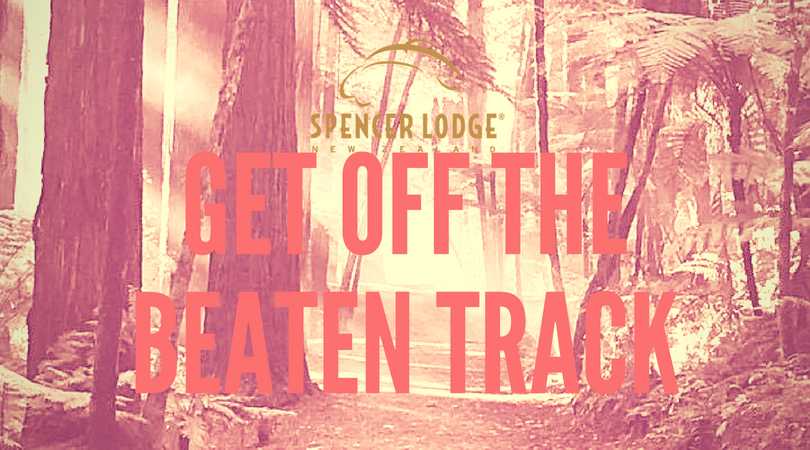 As a tourist we often plan our holiday to the minutest detail. Everyday is part of an itinery and planned by sitting at a computer months before. Whilst there is nothing wrong with this don't you think it lacks a bit of spontineity? Often the best time on a trip is the unplanned, when you get to a destination and the locals let you in on a secret spot that is off the beaten track and not on any tourist information sites. 
One of the advantages of staying in a holiday home rather than a hotel is the home itself is ofter off the beaten track. Like here at Spencer Lodge, Lake Tarawera. There are no hotels at Lake Tarawera. An elite community just 20 minutes from downtown Rotorua but set apart with a population of around 1,500. Lake Tarawera itself is the largest of a several lakes in the Rotorua area and covers an area of 39 square Kilometres.
Tarawera's boat fishing season is from the 1st October to the 30 June. (There are fly fishing and spin fishing options from the shoreline from the 1st July to 30 September). The lake is renowned for the size and quality of the resident rainbow trout. If you wish to fish with a guide then there a several to choose from.
Mount Tarawera forms the backdrop to the lake, a sleeping volcano that last erupted in 1886. The remenants of the victorian residences and maori village can be viewed at the buried village, an archeological site where stories of the eruption come to life.The eruption killed many people and anihilated the famous pink and white terraces.
During the summer the lake reaches temperatures of 22 degrees consistently. Perfect for cooling off or getting some exercise. If you like the water hotter you could always take a trip across the lake to hot water beach via water taxi where the water can reach boiling point. The water taxi can also drop you at the start of the Tarawera trail which follows the Tarawera river to a sink hole where the whole river dissapears and comes out the otherside through holes in the cliff face forming spectacular water falls, well worth the walk. 
If you enjoy a good trek then take the 15km Tarawera Trail. This is one of NZ's great native walks, winding around Lake Tarawera to the popular Te Rata Bay (Hot Water Beach).   
 At Tarawera you get to taste the true flavour of New Zealand. The amazing lake, the stunning scenery, friendly locals, we even have a restaurant overlooking Lake Tarawera call The Landing.