Jack's Hut on the Spencer Lodge Estate
May 14. 2019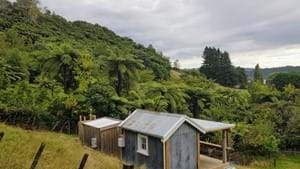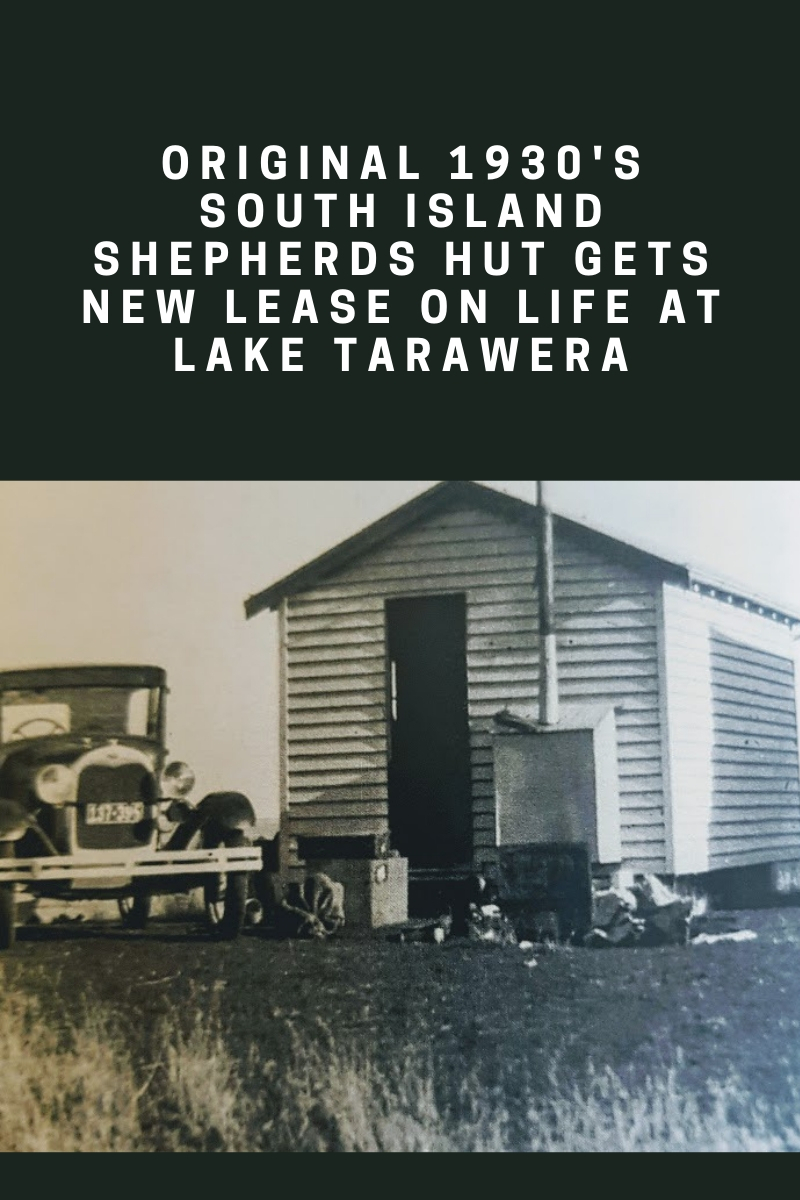 It took some time but we eventually managed to find a company willing to transport our 1930's Shepherds Hut from Otago to its new home here at Lake Tarawera.
This historic hut has been in the Mackay family since the 1930's and started out life at Moa Flat in West Otago. Originally owned by John Sutherland Mackay (Jack), son of an Ayrshire Scot and born in 1901. Jack obtained a farming block by ballot. In common with many cash strapped settlers across the region during the depression he worked his land as a grazier rather than a farmer. Saving funds by working on other properties. Jacks first car was purchased by shooting rabbits and making money by selling the pelts. Domestic Accommodation came in the form of this hut which served Jacks needs for five years until, as a married man, he connected two huts to make a house
We have sited "Jack's Hut" in an elevated position with fantastic views of Lake Tarawera and the mountain of the same name. Behind the hut is a native ponga forest full of bird life. The beauty of this glamping site is that it offers peace and solitude yet it's only a few kilometres from Rotorua and all the amazing sites and activities on offer in this fascinating region.
Just a short walk and you are at the beach front. 
Tarawera has numerous activities to enjoy such as boat trip to hot water beach and natural hot pool, a spectacular walk to the breath taking Tarawera Falls, The Buried Village, horse trekking, walking and mountain bike tracks.
The hut has electricity and is equipped with a very comfortable double bed with storage beneath. Seating for two and a table to dine. Cosy electric fire for instant heat when needed. A large deck with a barbecue and a  swing seat to sit, relax and admire the view. A separate toilet, fridge and large sink. An outdoor shower and an alpine wood fired bath big enough for two adults.
We are looking forward to welcoming guests shortly.