Take a holiday at Spencer Lodge and enjoy everything the area has to offer
April 30. 2018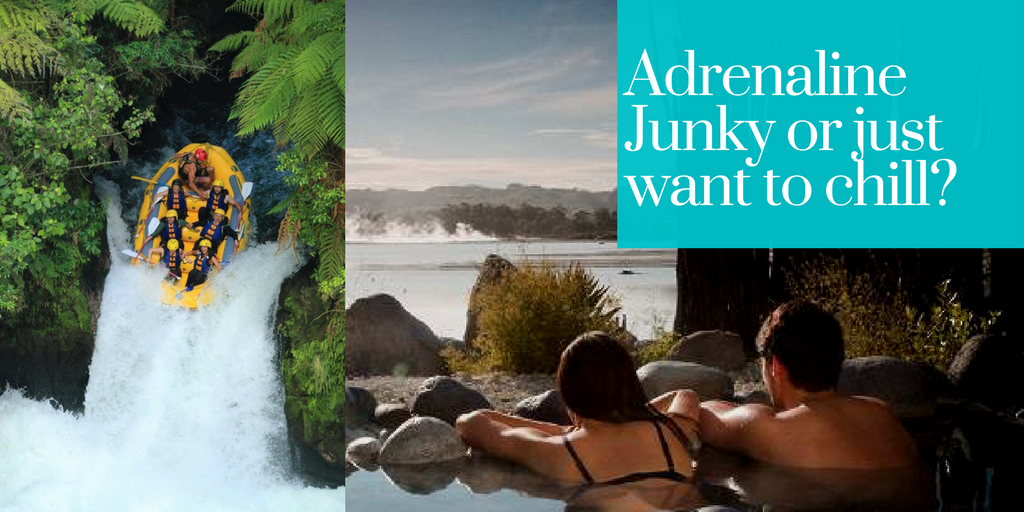 Tarawera is an amazing place to stay and play. There are so many things to see and do. When you stay at Spencer Lodge luxury holiday home you are perfectly located to enjoy it all whether you're into heart thumping action, prefer to take it easy or do it all! 
Within half an hours drive of the lodge is the Rotorua Rafting site, experience three amazing waterfalls including the largest commercially rafted waterfall in the world - the 7m Tutea Falls.  Take in the captivating scenery and Maori History lining the gorge of the beautiful Kaituna River. If you happen to fall in then there's an added bonus, the Kaituna River is one of the warmest rivers in New Zealand.
For a more relaxing adventure travel 20 minutes to the Polynesian Spa. Polynesian Spa's geothermal hot mineral waters are sourced from two natural springs and feed into 28 hot mineral pools. The slightly acidic Priest Spring waters relieve tired muscles, aches and pains while the alkaline waters of the Rachel Spring nourish the skin. 
The Polynesian Spa also offer a range of health and wellness treatments, The Retreat at Polynesian Spa has a decadent spa therapy menu. From Aix spa therapies to geothermal mud body wraps, aromatherapy massage, relaxation massage and facials, this is the perfect place to reset and relax.
Next week we will be featuring more fantastic options for you to enjoy during your stay at Spencer Lodge.