Pre bookable additional services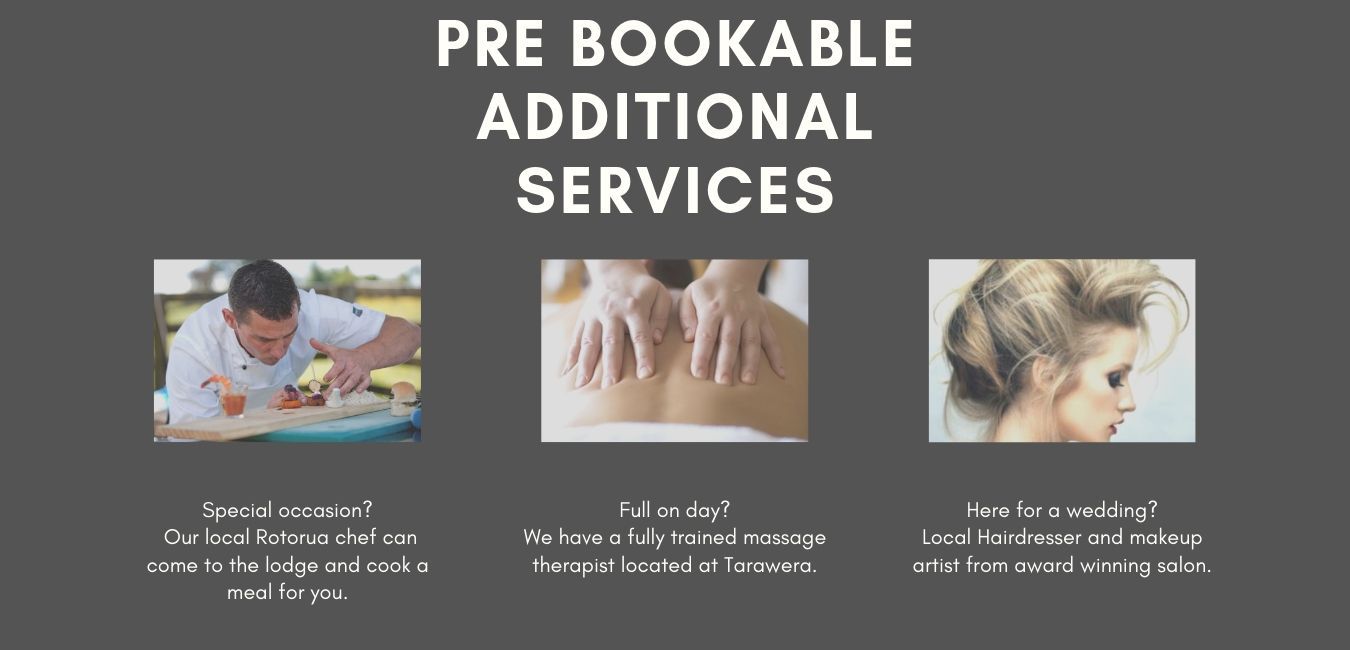 Award winning Rotorua Chefs
Stolen Bike Catering delivers outstanding handmade in-season flavours, demonstrating innovative culinary techniques in order to provide our guests delicious food, service and overall experience.
The Rotorua catering team consists of professional chefs and wait staff, whose passion for food is evidenced through the range of menus, options and service on offer.
If it's food with passion you're looking for when planning for your next function, whether it's a private dinner party, a cocktail function or wedding event, Stolen Bike Catering can consult with you beforehand, personalising menus before coming out to the Lodge to cater for your event.
Local Massage Therapist
Dr Jackie Miller is a massage therapist and former medical practitioner who has made Lake Tarawera her home. You can either see Jackie at her massage studio at Rangiuru Bay Road or if preferred, for a small additional charge, she can bring her massage table to the lodge.